Eat Liquorice!
Allsorts To All Sorts Of Sweets!
Popular Liquorice & Other Sweets
Sweets, Sweets and more Sweets!
Treat Yourself!
Why not treat yourself or someone you love to one of our gift boxes or some pick 'n' mix?
Recent News
Check out our recest news on all our sweets.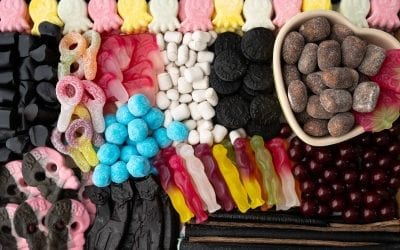 Dear customers, I hope you're all safe, well and coping in these difficult times. As an online business, we're fortunate that we're able to continue to operate, and we're doing all we can to ensure that it's business as usual. That's why you can still place orders on...
read more
A Little About Eat Liquorice…
Coming from a family business, working for myself was something I always strived for. Becoming a mother pushed me to start my own business to support myself and my son in 2007. Starting with a tiny sweet shop in Bakewell, Derbyshire, then a second in Matlock, I noticed that, just like myself, liquorice was a favourite of many customers. Experimenting with its popularity, I decided to set up a stall at some local shows to test the love for liquorice in the area.