Starting way back in 2007, our Christmas market journey has seen Manchester and Bath change over the last decade along with the way we sell. We began a long time ago selling at local markets around the country…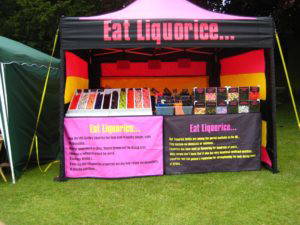 11 years ago, there were no toasty warm, pretty chalets for us…we were stuck in freezing cold stands which had to be set up and packed down daily, followed by a long drive back to Derbyshire each evening. Looking back, we're not sure how we did it!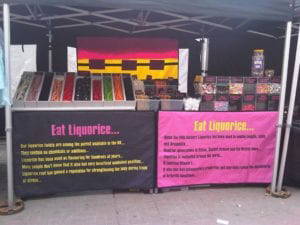 After the misery of enduring the Manchester rain and wind, 2008 saw us sell from our first chalet (we were thanking our lucky stars)!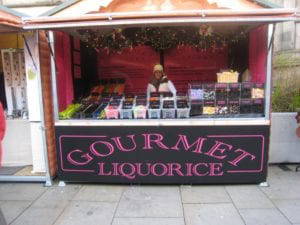 From 2011 onwards, the stalls resembled how you will have seen us at markets today, selling a mixture of giant cables, short sticks, pick'n'mix and gift boxes.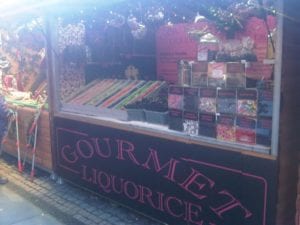 A few years later saw our first chalet on Manchester's New Cathedral Street in 2014.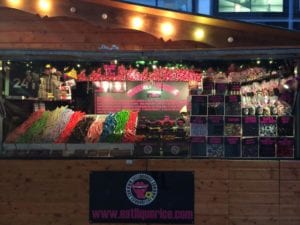 In 2014 our stock range expanded and we sourced new products to sell across Bath and Manchester. It was an exciting time for experimenting with new product ideas.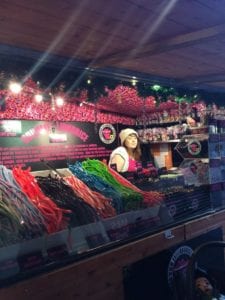 Our Bath stall was also looking very cute around this time.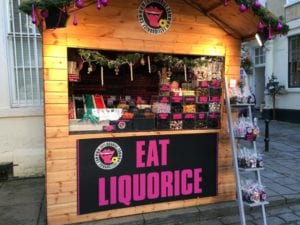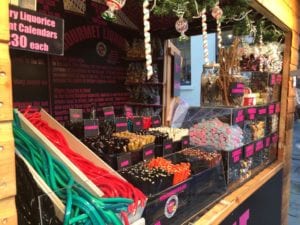 Things didn't always run smoothly, however…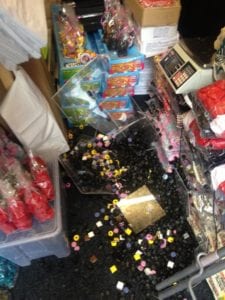 But most of the time it looked lovely…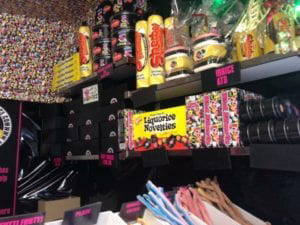 By 2016, we were veterans of the Christmas markets. So much hard work goes into setting up, delivering, managing stock and selling. We could never do it without our dedicated team of workers.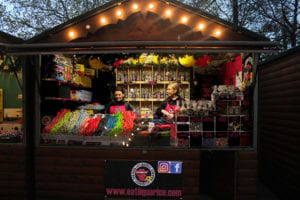 And here we are, 11 years down the line, still your favourite Christmas market sellers for gourmet liquorice. Be sure to look out for us at summer fetes and markets over the next year!